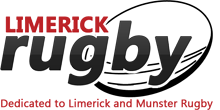 'Saints' relegated, Newcastle West can yet lift the MJL1 title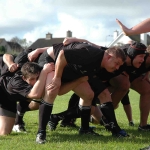 By Aidan Corr
IT'S hard to believe, but we are just two week-ends away from the end of another Munster Junior League division one season after today's series of games. The current position is that after 12 games Clonmel are on top with 53 points followed by Newcastle West with 49. Bandon are third with 43 and a match in hand and Kilfeacle are in fourth place with 41.
Sadly, St Mary's are relegated after failing to get a winning bonus point today against St Senan's but the other sides, Abbeyfeale, Galbally and Richmond (5th), have survived for another season in division one.
MJL1: Abbeyfeale 31, Kanturk 19. This was a very good performance by Abbeyfeale while Kanturk's survival remains in the balance after failing to get even a losing bonus point. Abbeyfeale were too strong for their Cork opponents and were full value for their bonus point victory after scoring four tries.
On the scoresheet for 'Abbey' were Liam O'Connor, Tim Tobin, Trent Reti a try each, Derry O'Connor converted all three tries while a penalty try made up the other seven points. It has been a satisfactory season so far for Abbeyfeale. They lifted the Transfield Cup at the Markets Field a few weeks back with a thrilling win over Newcastle West and they will play their last league game on March 3 when they travel to play Kilfeacle and District.
Bandon v Richmond: In view of next week-end's Munster Junior Challenge Cup final being played in Irish Independent Park next Sunday, today's league game between these two sides did not take place. Next Sunday's final will double up as League and Challenge Cup.
Newcastle West 52, Galbally 29: The 'West' have not given up on lifting this league title and this bonus point victory saw them chalk up eight tries. They travel to the city to play St Mary's on Sunday week in their final game when they will be seeking a bonus point victory and hope that Bandon can deprive Clonmel of a five point haul on the same day.
Newcastle West led 28-10 at half time with their scores coming from tries by Ed Powell, Brian O'Sullivan, Dave Foley and Talia Tuaau and four conversions by Sean Herlihy. The second half saw the home side add four more tries, James Kelly and Sean Corbett dotting down and Brian O'Sullivan adding two further tries for his hat-trick. Sean Herlihy and Michael Bourke shared the two successful conversions.
St Senan's 16, St Mary's 15: The record will show that St Mary's won only one of their 12 games in this season's competition but they shunned a late victory today in Jim Slattery Park. They needed a bonus point win to give themselves some hope of avoiding the drop but they opted for continuous lineouts after declining a few penalty options in front of the posts in the dying minutes.
It was a much-improved performance for the city side in this Battle of the Saints. They trailed 10-0 early on but rallied to level it at 10-10 before going into a 10-15 lead with a third try. A brace of St Senan's penalties saw the home side drift a point in front going into the final stages and 'Mary's will regret a few knock-ons close to the line that could have kept them in this division, if only for another two weeks!
St Mary's tries came from Sean Lyons, Darragh Kerley and Shane Ryan.