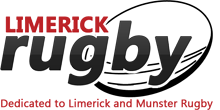 Season's opener gives Bohs winning boost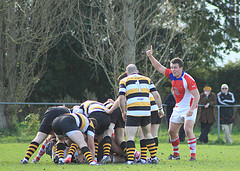 UL Bohemian 27, Young Munster 18:
LIMERICK rugby saw its first competitive action of the season in Annacotty today with UL Bohemian beating Young Munster in the opening round of the Limerick Charity Cup.
Both sides were below full strength but there was no lack of commitment with both sides contributing to a competitive and enjoyable encounter.
Bohs went 7-0 in front early in the first half when Dara Moroney got over for a try, converted by Joe Murray and Young Munster replied with a Willie Staunton penalty four minutes later. A second UL Bohs try, this time Eoin Cross getting the touchdown after good work by the pack and Murray again successful with the conversion, pushed the Robins 14-3 to the good but right on the stroke of half time, Young Munster were awarded a penalty try after a Bohs back-row was sent to the bin, and Staunton added the extras to leave Bohs leading 14-10 at the break.
'Munsters' had a good spell as the second half got underway and a Staunton penalty reduced the leeway to a single point. The next score also went to the Greenfields boys, Kulio Hifo and Barry Gibbons setting up Craig O'Hanlon for a try, and the visitors were in the lead for the first time, 17-18. Bohs replied with a Joe Murray penalty (20-18) and with two Young Munster players in the bin, they clinched it with an opportunist try from winger Colin Ryan, converted by Joe Murray to advance to the next round and a meeting with Thomond.
Scorers, UL Bohemian, tries Darren Moroney, Eoin Cross, Colin Ryan; Joe Murray three conversions, two penalties. Young Munster, penalty, try Craig O'Hanlon; conversion and two penalties Willie Staunton.
UL Bohemian: Mossy Lawler; Colin Ryan, Darren Moroney, Finbarr Ryan, Jamie McNamara; Shane Airey, Joe Murray; Tom Power, Cathal Flannery, Joe McNamara; Greg Irwin, Ed Kelly; Conor Kinregan, Ian Condell, Eoin Cross. Replacements, James Fahy, Adam Clancy, Shane Boyle, Eoin Sweeney, Tim Rafferty, Conor Kilmore, Sean Carey.
Young Munster: Craig O'Hanlon; Ross Kelly, Kulio Hifo, Cian Clohessy, Barry Gibbons; Willie Staunton, Rob Guerin; Ger Flaherty, Keith Mathias, Evan Ryan; Tom Goggin, Sean Duggan; Alan Kennedy, Don Ryan, Sean Rennisson. Replacements, Keith Morrissey, Gavin Ryan, Donn Gallagher, Diarmuid Dee, Mike Madden, Evan Mulcahy, Mark Mulranney.
Referee, Leo Colgan, MAR.