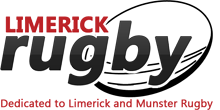 Shannon finish with good away win
AIL 1B, Dungannon 26, Shannon 34.
PLAYED in Stevenson Park today, Shannon finished their AIL campaign in division 1B with a very good away victory over Dungannon. The win sees the Limerick club finish in a very respectable fifth position in the league table and augurs well for a big effort to return to division 1A at the end of next season.
Shannon had tries from Niall Horan, John Shine (2), Shaun Horgan and Dave Evans while out-half Tadhg Bennett kicked three conversions. Dungannon responded with tries from  Brian  Davidson, Peter Smith, James Bates and Darren Simpson while Jake Finlay landed three conversions
Dungannon: 1. Glen Sinnamon, 2. Daniel Maxwell, 3. Adam Macklin, 4. Brian Davidson, 5. Plunkett McCallan, 6. Peter Smith, 7. Stephen Todd, 8. Timmy Smith, 9. James Bates, 10. Chris Cousens, 11. Jake Finlay, 12. Mark Faloon, 13. Paul Magee, 14. Darren Simpson, 15. Cormac McCartney SUBS: 16. Sean O'Hagan, 17. Steven Sinnamon, 18. Timmy Peyton, 19. Jonny Smith, 20. Andrew Creaney
Shannon: 1. Niall Horan, 2. Liam Cronin, 3. Kevin Griffin, 4. Patrick Kearns, 5. Emmett McLoughlan, 6. Lee Nicholas, 7. Hugh Kelliher, 8. John Shine, 9. Rob Guerin, 10. Tadhg Bennett (c), 11. Ronan Hunt, 12. Keith White , 13. Shaun Horgan, 14. David O'Donovan, 15. Dave Evans, SUBS: 16. Jason Cronin, 17. Dennis O'Connell, 18. Ciaran Power, 19. Conor Glynn.