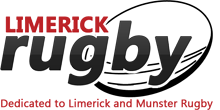 Shannon RFC's 'No Show' charity game hopes to break 'Guinness' record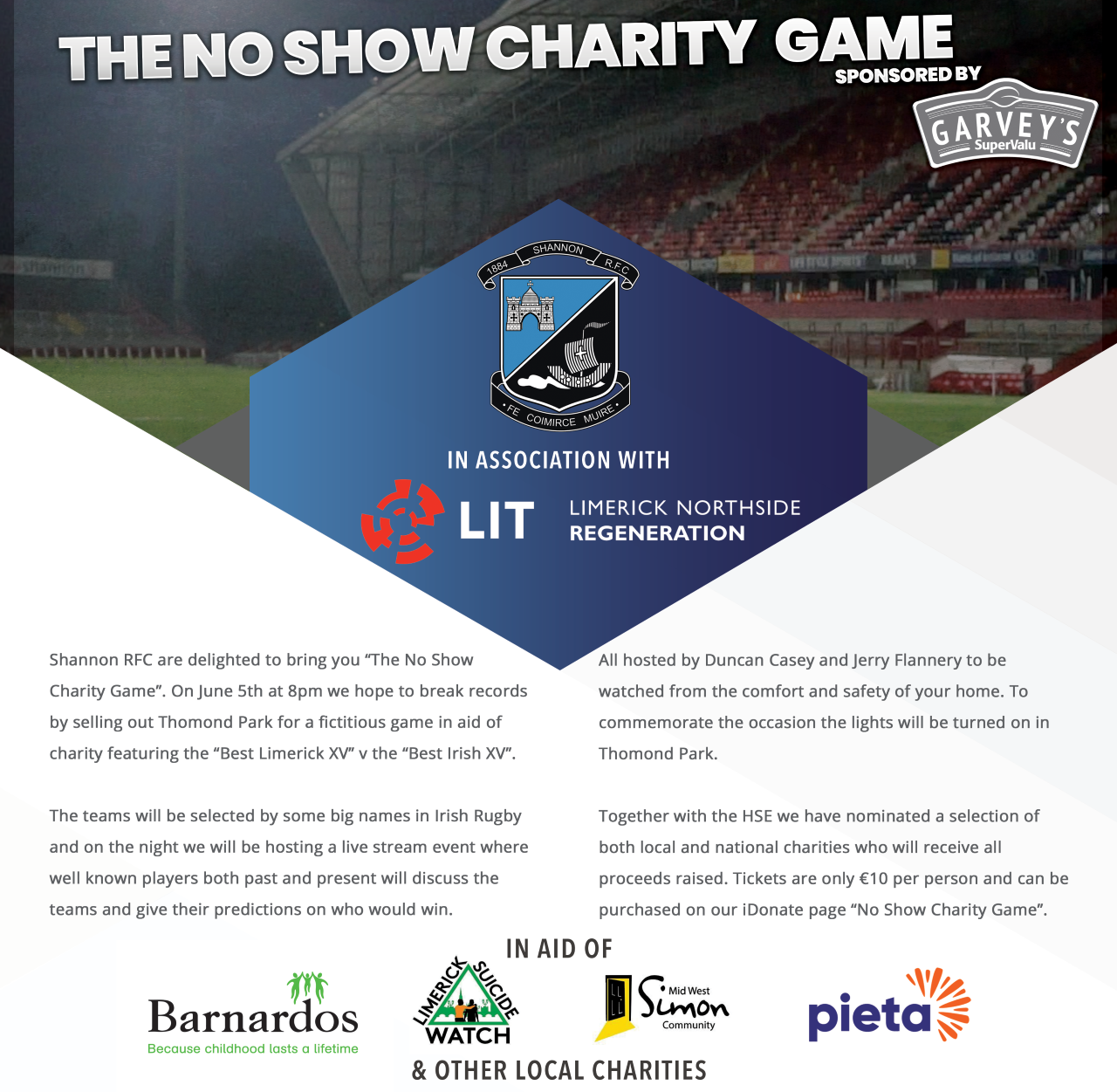 SHANNON RFC chairman Tomas Healy announced today that a Charity Event the club has been working on for the last few weeks is to go ahead. "The 'No Show Charity Game' is a concept to sell out Thomond Park for a game that will never take place and break a Guinness World record in the process. All the proceeds will be donated to charity.
"We, along with the HSE, have nominated charities both national and local and we are hoping to raise as much money as possible," the chairman said.
The No Show Charity Game will take place on the 5th of June 2020 at 8pm. Thomond Park will be turning on the lights to mark the event. Tickets are only €10 and can be purchased on the link on the Shannon RFC website. Once you donate you will be sent a link to avail of a ticket on our website.
"While we hope that all our members will buy a ticket to support this venture, we are asking that you all share our social media posts to garner as much outreach as possible. If you could share on your personal page as well as any business/local pages you might be attached to we would be delighted. We will be sharing today at lunchtime on Facebook, Twitter and Instagram.
"On the night in question Jerry Flannery and Duncan Casey have agreed to host a live stream event where there will be discussions with well-known players and referees (both Shannon and other clubs) to analyse two teams: Best Limerick XV v Best Irish XV. They will be getting opinions on who would win the encounter and taking a vote to announce the winner at the end of the night.
"We will need the assistance of our members to drive this on and get it as much of an outreach as possible so please share share share and get the word out there. Let's sell out Thomond Park for a game that will never take place and help some of the vulnerable people in our society in the process!," said the chairman.