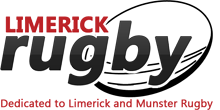 Shannon to re-group after final match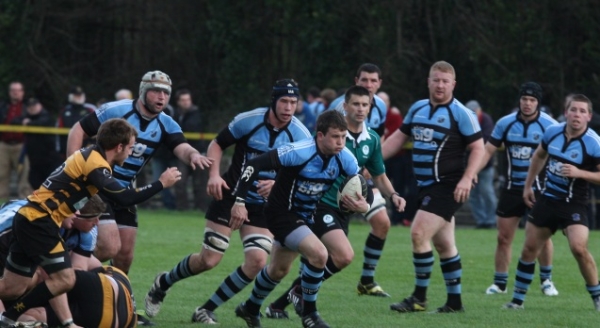 By Siofra Scanlan
SHANNON senior team played Trinity last week in Merrion Road, Dublin. It was a close game with our lads displaying a much improved and strong performance. Unfortunately in the dying minutes of the game Trinity got over the Shannon try line to win by 19-17. This weekend sees the last senior AIL match of the 2013/2014 season being played away against Dungannon on Saturday. After that,    the club mentors will set their sights on next season as we look forward to a return to division 1A.
Fixtures Weekend 26th/27th April
Saturday 26th April
AIL ~ Seniors ~ DUNGANNON V SHANNON,Moy Road, Dungannon, 2.30pm
Sunday 27th April
MSSL (Semi-Final) ~ 2nds ~ SHANNON V GARRYOWEN, Coonagh, 1pm
Remember If you cannot come to the matches we would ask that you come out and support any of our upcoming events. All details can be found at www.shannonrfc.com
Events & News
Congratulations To All
All at Shannon RFC wish to extend congratulations to everyone who was involved with the winning U16's & U20's teams last night. The U16's won out over Kilrush on the back pitch in Thomond Park, while in Coonagh the U20's beat Garryowen by 11-5 to win the open cup. A great day for the club. Many thanks to the coaches, parents and especially players who put in huge effort during the season. The results speak for themselves.
We would also like to congratulate Frank Bradshaw-Ryan on receiving his first Irish cap last Friday in the Shannon RFC Clubhouse.
All pictures from the highly successful Legends game which took place in Coonagh, last Friday, are available to view on our Facebook page.
Shannon RFC Proudly Represented In Ireland U19s Team
Well done and congratulations to our own Greg O'Shea and Stephen Fitzgerald who both played in the Ireland U19s team that played France. For the full match report and article go to http://www.shannonrfc.com/club/news/item/375-u19sshannin.html
Shannon RFC AGM 2014
Shannon RFC will be hosting their AGM on the 15th of May 2014 at 8pm sharp in Shannon RFC Clubhouse.
Any submissions in relation to this AGM are to be logged with Tadhg Crowe, Club Secretary, no later than close of business on the 1st May.
Please contact Tadhg Crowe directly at Tadhg Crowe, Secretary, 33, Sylvan House, The Park Village, Castletroy, Limerick tadhgcrowe@yahoo.comor 087-6524958
Volunteers Always Needed
All at Shannon RFC would like to take the opportunity to thank everyone who helped out at the club in 2013. It is much appreciated. We are currently looking for people to help out with upcoming fundrasing events. If you are a student doing a course in the media/ marketing sectors or English, retired, unemployed or would like to donate your free time we would urge you to support your Club and Volunteer. It is a great opportunity to develop your current skills and always looks great on a C.V. If you would like to volunteer in the club during 2014 please contact any committee member. All details can be found on our website at http://www.shannonrfc.com/contact.html
SHANNON RFC APP
The info is in and we have officially reached hits of 8,046, 806 have downloaded the app and we have a following in 78 countries all over the world. Please feel free to share the link with anyone who may be interested. We would love some feedback from all of you who are following us on the app so feel free to email me directly at siofrascanlan@gmail.com
If you still have not downloaded yet here is the link. http://clubapplive.com/shannonrfc.
Get Your Name Out There On Our Website
Do you want to get your company name more widely known? Are you a tradesman looking to advertise at a reduced rate? Why not advertise with Shannon RFC. We are currently in the process of setting up a Shannon RFC Tradesperson's page on our website. This will be a one stop contact page for all kind of trades and businesses. We urge any member, supporters or local business to get involved. It is a great way to advertise at a fraction of normal rates. The cost for an advertisement is Eu50.00. Anyone who wishes to place an ad or would like more information please contact Siofra on 0863018993 or email siofrascanlan@gmail.com
A Great Gift for All
Why not give someone near or far the gift of a Shannon RFC membership. A great gift for any occasion with the added bonus of supporting your local club. Packages, including family membership, are available. Should you wish to find out more information or purchase membership please contact Barry McConkey at honsec@shannonrfc.com
PLEASE DRIVE CAREFULLY THROUGH COONAGH
We would ask everyone to please take care, slow down and observe the speed limit through Coonagh Village on the way to and from the matches and training.
YOUR CLUB, YOUR THOUGHTS
We always like to hear from our members near and far. If you have a story, any interesting historical information or an article about the club that you would like to share we would love to hear it. Any submissions for consideration can be sent to siofrascanlan@gmail.com
Underage Training and Fixtures
Monday 28th
U16 open Cup final v Old Crescent/Newcastle West, Grove Island @ 7pm
Thought Of The Week
"Live life to the fullest, and focus on the positive"