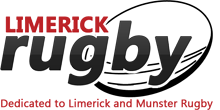 Shocks galore in the Munster Junior Cup
IT was a day of disappointment for a number of Limerick clubs with aspirations of Munster Junior Cup success this season as the competition got underway yesterday. Out went Shannon, Young Munster, Old Crescent, Bruff, Presentation, Richmond, St Mary's and Abbeyfeale.
Biggest surprise was the win by St Senan's over a St Mary's side that had to travel without sufficient prop cover, resulting in the second half being played with uncontested scrums.
Kilfeacle 35, Shannon 24: The Parish side put up a decent performance in this high-scoring encounter but they were well beaten in the end by a home side that could yet cause more surprises in this competition.
UL Bohemian 20, Young Munster 15: It looked as if Young Munster would go on to win this local derby when they led 15-5 well into the second half. Tim Rafferty gave Bohs an early lead with a good try but Young Munster replied with a try by Conor O'Brien, converted by Declan Browne who later added a penalty, to lead 10-5 at the break. A second Young Munster try from Paul Allen asked questions of Bohs but they responded in style with tries by Rory Cunningham and Darren Moroney. Tim Raftery chipped in with a conversion while Moroney's late penalty sealed the victory.
Newcastle West 34, Old Crescent 6: First half tries by Sean Herlihy and Alan Roche, who also converted, gave Newcastle West a half time lead of 12-6 (Paddy Sullivan kicking a brace of penalties for Crescent). It was all one-way traffic in the second half with Newcastle adding tries from Sean Herlihy 2 and Gary O'Donnell while Alan Roche kicked two conversions and Sean Herlihy a penalty.
Bruff 13, Garryowen 15: A try right at the finish by Steve McMahon gave holders Garryowen a thrilling victory in this hard-fought cup tie. Ronan Hogan scored a first half try for the light blues with Eamonn Connolly kicking a penalty and a conversion. Steve O'Shea a try and Richie McAuliffe a conversion and two penalties accounted for the Bruff scores.
Thurles 32, Presentation 17: There was not a lot between the two sides up the last quarter but Thurles pulled away for a handsome victory. Dave Byrnes and Dave O'Brien scored tries for Presentation with Craig Airey kicking two conversions and a penalty.
Richmond 9, Nenagh Ormond 15: Top of the AIL 2B table, these are good days for Nenagh. They caused a shock with this win at the Canal Bank with the home side's only scores coming from two penalties by Dara Clancy and one from Niall Benson.
St Senan's 30, St Mary's 14: The Saints were making no secret of their ambitions of a good run in this competition but they were well beaten at Jim Slattery Park. Short sufficient prop cover, they were forced to field their forwards coach Gordon Ryan for much of this game after travelling without both Felix Ross and Barry Kelly. Brian Downey and Ben Sargeant scored the Saints' tries with Sargeant adding the two conversions.
Galbally 20, Abbeyfeale 3: Galbally had all the hard work done in the first half when they led 20-0 thanks to tries by Colin Watters and Kevin O'Donoghue and two conversions and two penalties by Sean Burke. Abbeyfeale could only put a single penalty on the board but they put in a much better second half performance.
Thomond received a walk-over from Newport.