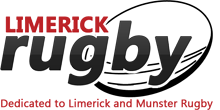 St Mary's will benefit from the experience of division two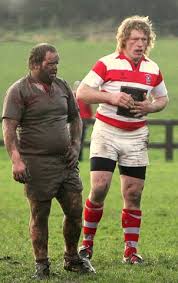 By Aidan Corr
ST. Mary's RFC are set to remain in division two rugby next season in the Munster Junior League. They are currently in sixth position in the table with nine games played but their chance of snatching a top four place looks like being a bridge too far. The Saints started off their campaign with successive victories over Tralee and Fethard and District, the latter win reaping a bonus point, but in their third encounter they lost at home to Dungarvan by 15 points to 20.
"Yea, we got off to a good start," said Christy McNamara, a lifelong member of the Grove Island club who had a distinguished career as a front-row with the blue and whites and who went on to assist with the coaching of the Munster Rugby junior squad. "We then got three points with a 27-27 draw away to Kinsale, lost at home to a strong Old Christians side before we secured victories over Cobh Pirates and Ballincollig," Christy recalled.
Since December 1st St Mary's have not won a league game, losing at home to Muskerry 3-10 and on January 12 they had to settle for a losing bonus point when they travelled to Kanturk and lost 13-8 in a thriller. A lack of continuity has proven to be costly for the Limerick side: "We only had two games since Christmas," Christy McNamara told Sportinglimerick. "We have a great bunch of players in the squad and there were 20 at the training session last Tuesday but it is frustrating when they are not getting match practice. We tried to play a friendly against Old Crescent last week but we could not get props so that had to be cancelled but this coming week-end's game at home to Thurles will, hoplefully, see us back in action."
With former Tullamore player Geoff Kenny settling in well as head coach St Mary's are confident that the young squad they have put together will remain with them for a few seasons: "We have a small pool of players and it is hard to motivate guys when you don't have weekly competitive action. The squad is very committed, we train twice a week, Tuesdays on the Lee Estate pitch and Thursdays in Grove Island and we have a guy from Brazil training with us at the moment. The Thurles game is crucial for us next Sunday," said Christy," but if we can get a win it will be a big boost for the club and move us up a bit in the table. We have three league games remaining, Thurles and Fermoy at home and away to Charleville, and we also have a Junior Plate game coming up. There could yet be three teams relegated this season, depending on who goes down in the AIL, but we appear to be out of danger. Hopefully we'll finish with good performances and a few victories."
Just two games were played over the week-end thanks to the visit of Storm Ciara. Adverse weather has certainly disrupted the junior rugby fixture calendar this season and the backlog must be of some concern for the Munster Branch.
Muskerry went top of the second division of the Munster Junior League with a 30-10 bonus point win over Dungarvan and in the same division Kinsale got the better of Fethard and District on the narrow margin of 12-3. Muskerry's victory sees them lead Old Christians (who have a match in hand) by two points and Dungarvan remain in fourth place while Kinsale's win leaves them just two points behind the two sides above them.
The torrential rain and high winds forced the cancellations of all of the division one games with Munster Junior League Division 1 fixtures, Abbeyfeale v Newcastle West, Richmond v Mallow, and Thomond v Galbally all falling foul of the weather conditions.