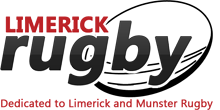 Stuart Lancanster hovering if Ireland replacement coach is required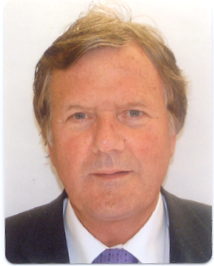 By Frank Quinn (pictured)
JOE Schmidt's contract ends in December, 2019 following the 2019 RWC in Japan. As he is currently the most successful coach ever in this country, the New Zealander will be a hard act to follow if he steps down as he has set the bar very high for the next incumbent.
The only question therefore is will he renew his contract and extend his stay here and by doing that delay his return to his homeland?
You would speculate that any extension to his contract would cover the next RWC in 2023 in France. A new appointment would stretch to the same time frame.
This will leave Joe Schmidt "on the road" in exile from New Zealand since 2007, a total of 17 years in succession. In the current climate, and after a very successful year for Irish rugby, he can name his own conditions and salary as well as choose his assistant coaches. Whatever he wants he will get, because he is worth it.
The other members of the Irish coaching team are – forwards coach Simon Easterby and defence coach Andy Farrell. Greg Feek is scrum coach and he is committed to leaving after the RWC 2019.
Just looking at the current situation in mid 2018 as to success stories and possible candidates – then the outstanding club is Leinster
They had as many as 22 players in the Irish camp during the six nations campaign with Joe Schmidt. Many are young enough to be candidates for the squad for the 2023 RWC in France and in fact will probably form the backbone of a RWC squad.
The Godfather to all this success was Michael Cheika – at Leinster (2005-2010) who built the Club's attitude and handed over a very successful squad with discipline to Joe Schmidt in 2010 after winning the Champions Cup himself in 2009.
Cheika, as we now know, went on to be the current head Coach of his home country Australia and took them to the RWC 2015 final.
Schmidt took the reins at Leinster in 2010 and won a further two Champions Cups before departing to the Ireland camp in June of 2013 with half of the Leinster squad in tow.
So what is this building up to: All roads lead to Leinster for the
possible successor to Joe Schmidt in December 2019?
Head Coach is Leo Cullen, Senior Coach is Stuart Lancaster; back's coach Girvan Dempsey is departing to Bath, forwards scrum coach is John Fogarty.
Leo as head coach is regarded as a forwards coach, with huge success as a player behind him in the second row and generally as captain of the team or forwards. On the face of it he is still a perfect fit still for Leinster and by continuing he ensures that Leinster stay on the high road for back to back wins in the Champions Cup.
Stuart Lancaster came to Leinster after he came unstuck as the England Head Coach – but his impact at Leinster and his commitment has resulted in a Champions Cup win in 2018 for the team.
Stuart has completed his rehabilitation to international coaching and the danger is that he will receive offers "he cannot refuse" to move on, particularly from England as his family is based there.
During the year many Leinster players have paid tributes to his coaching, his mentoring and his time commitment to individuals. On the face of it he has their full confidence and I suspect more so in the backs division. He would bring the players and the confidence with him to the Irish job and so the Leinster influence is extended. He looks a logical and very good common sense fit, very professional and experienced to be promoted to Ireland's highest level for all the right reasons. He is the man for the job as next Irish coach – if the vacancy is there.
He will also have worked very closely with Schmidt as Leinster coach with the same players and they cannot be far off singing from the same hymn sheet for a smooth transition. The players also refer to Lancaster as more open (than Schmidt) – allowing them a bit more freedom to act individually on the park, but with sufficient controls.
Lancaster has and will receive offers for coaching teams from all over the rugby world, so he must decide on which are relevant/attractive/suitable to him. So he has to be very vigilant in his selection and be happy in his work. By taking the Irish job he will inherit a good squad of players from a man he knows and trusts and players who trust and respect him. It affords him the opportunity to compete again in a RWC, with a different country and erase his memory of England's sorry exit from the 2015 RWC at Twickenham.
The additional bonus for Stuart is that his former assistant in the England job Andy Farrell is contracted to 2020 with Ireland. Maybe Farrell wants the job for himself and may throw his hat into the ring or he may feel it's time to move on to have his own head coach job. Current Irish forwards coach Simon Easterby has extended his contract and will probably be in situ for the arrival of the new coach. With this scenario there is very little disruption to the Irish coaching ticket.
Leinster is left with recruiting an assistant coach to replace Stuart, but he will need to be top class to replace a very valuable asset and a replacement for Dempsey. However if any of this comes to pass in an orderly business-like way, there may be time to recruit good replacements in a RWC year
This is end of season speculation (the silly part) and a year is a long time in rugby. Many names of contenders will surface before Schmidt's contract expires. The speculation "on will he or won't he" extend his term! – it is his decision only. Who will be the next coach? The hide and seek chase element will be enjoyed by the journalists as it produces thousands of words.