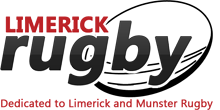 Suspension for new Munster signing
NUMBER 8, Robin Copeland, who joins Munster at the start of next season, has been handed a two week suspension at a meeting of the RaboDirect Pro 12 today (Thursday).
The Cardiff Blues forward, and Liam Williams, the Scarlets full back, appeared at separate disciplinary hearings in Dublin, having both been dismissed with red cards in the RaboDirect PRO12 derby match on Sunday 20 April 2014 at the Millennium Stadium, Cardiff.Both players received suspension of two weeks; Robin Copeland for a stamp to the head contrary to Law 10.4 (b) and Liam Williams for a dangerous tackle contrary to Law 10.4 (e).In the case of Liam Williams, the player had been awarded a yellow card for the incident, his first of the match, which later resulted in a red card being issued for second of the two yellow cards he received. However the independent citing commissioner at the match cited Liam Williams for the dangerous tackle, in effect upgrading the yellow card to a red card.
The independent disciplinary committee convened for the hearing, chaired by David Martin (Ireland), along with George Spotswood and Pat Barriscale (also Ireland), upheld the citing and imposed the sanction of a two-week suspension ending on midnight on Sunday 4th May 2014. The committee's view was that here was a heavy onus on the tackling player to ensure the safety of the player in the air. Both players have the right of appeal.
Law 10.4 (b) Stamping or trampling. A player must not stamp or trample on an opponent
Law 10.4 (e) Dangerous tackling. A player must not tackle an opponent whose feet are off the ground