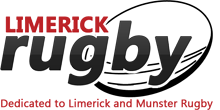 Tadhg Crowe is new president of Shannon RFC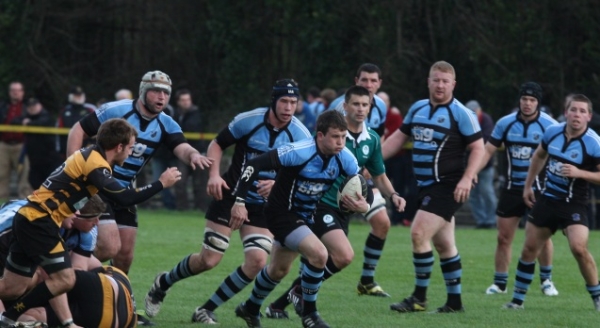 By Siofra Scanlan
LONG-SERVING official of the club, Tadhg Crowe has been appointed as President of Shannon RFC for the coming season.
Another season is at a close we would like to thank everyone for their support and help throughout the year. We are looking forward to another positive season for 2014/15
Remember If you cannot come to the matches for the coming season we would ask that you come out and support any of our upcoming events in 2014/2015. All details will be updated and available at www.shannonrfc.com
Events & News
Shannon RFC Season 2014/2015 Appointments
Tadhg Crowe President
Tim O'Donoghue Vice President
Noel Healy Junior Vice-President
John Leahy Chairman
Barry McConkey Hon. Secretary
Tom Hackett Asst. Hon Secretary/Club registrar
Gerry O'Neill Hon Treasurer
Thomas Caulfield Asst. Hon Treasurer
Dennis O'Driscoll Executive Officer
Siofra Scanlan PRO
Siofra Scanlan Website/Facebook/Twitter/Clubapp
Brendan McNamara Chairman of Football
Richie Ryan Chairman of Underage Rugby
Gerry Ryan Fixtures
John Sheerin Munster Branch Delegate
Tomas Healy Chairman of Field
Vinny McMahon Ex Offio
First Team : Director of Rugby and Head Coach : Ian Sherwin.
Assistant Coach : James Hickey
Manager : Morgan Mulcathy
Seconds : Coach : Pat Browne.
Under 20s : Coach : Aidan McNulty.
Assistant Coach : Marcus Horan.
Technical Advisor : David Quinlan.
Congratulation to All
All at Shannon RFC would like to pass on our congratulations to Seamus Whelton, who was voted our Clubman of the year. Seamus has a long association with the club. I think we can all agree it is well deserved recognition for his ongoing hard work and dedication. We would also like to congratulate John Shine on his appointment as Captain of the senior side for the 2014/2015 season. Another well deserved accolade.
Volunteers Always Needed
All at Shannon RFC would like to take the opportunity to thank everyone who helped out at the club in 2013. It is much appreciated. We are currently looking for people to help out with upcoming fundrasing events. If you are a student doing a course in the media/ marketing sectors or English, retired, unemployed or would like to donate your free time we would urge you to support your Club and Volunteer. It is a great opportunity to develop your current skills and always looks great on a C.V. If you would like to volunteer in the club during 2014/2015 please contact any committee member. All details can be found on our website at http://www.shannonrfc.com/contact.html
SHANNON RFC APP
The info is in and we have officially a following in 78 countries all over the world. Please feel free to share the link with anyone who may be interested. We would love some feedback from all of you who are following us on the app so feel free to email me directly at siofrascanlan@gmail.com
If you still have not downloaded yet here is the link. http://clubapplive.com/shannonrfc.
Get Your Name Out There On Our Website
Do you want to get your company name more widely known? Are you a tradesman looking to advertise at a reduced rate? Why not advertise with Shannon RFC. We are currently in the process of setting up a Shannon RFC Tradesperson's page on our website. This will be a one stop contact page for all kind of trades and businesses. We urge any member, supporters or local business to get involved. It is a great way to advertise at a fraction of normal rates. The cost for an advertisement is Eu50.00. Anyone who wishes to place an ad or would like more information please contact Siofra on 0863018993 or email siofrascanlan@gmail.com
A Great Gift for All
Why not give someone near or far the gift of a Shannon RFC membership. A great gift for any occasion with the added bonus of supporting your local club. Packages, including family membership, are available. Should you wish to find out more information or purchase membership please contact Barry McConkey at secretary@shannonrfc.com
PLEASE DRIVE CAREFULLY THROUGH COONAGH
We would ask everyone to please take care, slow down and observe the speed limit through Coonagh Village on the way to and from the matches and training.
YOUR CLUB, YOUR THOUGHTS
We always like to hear from our members near and far. If you have a story, any interesting historical information or an article about the club that you would like to share we would love to hear it. Any submissions for consideration can be sent to siofrascanlan@gmail.com
Thought Of The Week
"The most glorious moments in your life are not the so-called days of success, but rather those days when out of dejection and despair you feel rise in you a challenge to life, and the promise of future accomplishments"