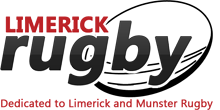 Terenure go top of 1A after tonight's away win over Clontarf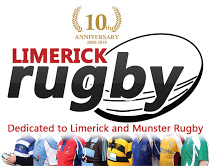 TERENURE jumped to the top of the Energia AIL 1A tonight with an exciting victory over Clontarf. Both sides scored a try each but it was the kicking of James Thornton, with three penalties and a conversion, that swung the game in 'Nure's favour. Former Young Munster player Gearoid Lyons kicked a penalty and a conversion for Clontarf.
Castle Avenue: Clontarf 10, Terenure College 16
Scorers: Clontarf: Try Tadgh McElroy ; Pen: Gearoid Lyons; Con: Gearoid Lyons.
Scorers: Terenure College: Try Stephen O' Neill; Pen: James Thornton (3) ; Con: James Thornton.
Clontarf: 1. Ivan Soroka, 2. Dylan Donnellan, 3. Jonathon Phelan, 4. Cormac Daly, 5. Ben Reilly, 6. Tom Ryan, 7. Cian Walsh, 8. Michael Noone (Capt.), 9. Angus Lloyd, 10. Gearoid Lyons, 11. Cian O'Donoghue, 12. Matt Darcy, 13. Fiachra Smith, 14. Seni Reilly-Ashiru, 15. Jack Power SUBS: 16. Tadgh McElroy, 17. Charlie Ward, 18. Ruadhan Byron, 19. Andrew Feeney, 20. Sean Kearns
Terenure College: 1. Dewald Barnard, 2. Robbie Smyth, 3. Liam Hyland, 4. Stephen Caffrey, 5. Mick Melia, 6. Niall O' Sullivan, 7. Patrick Thornton (Capt.), 8. Eoin Joyce, 9. Jamie Glynn, 10. James Thornton, 11. Sam Coghlan Murray, 12. Stephen O' Neill, 13. Robbie Deegan, 14. Matt Byrne, 15. Jake Swaine. SUBS: 16. Adam Clarkin, 17. Tiernan Creagh, 18. Niall Lalor, 19. Mark O' Neill, 20. Sam Dardis.