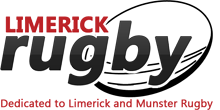 THE BIG MATCH: AIL 1A, Garryowen FC v Ballynahinch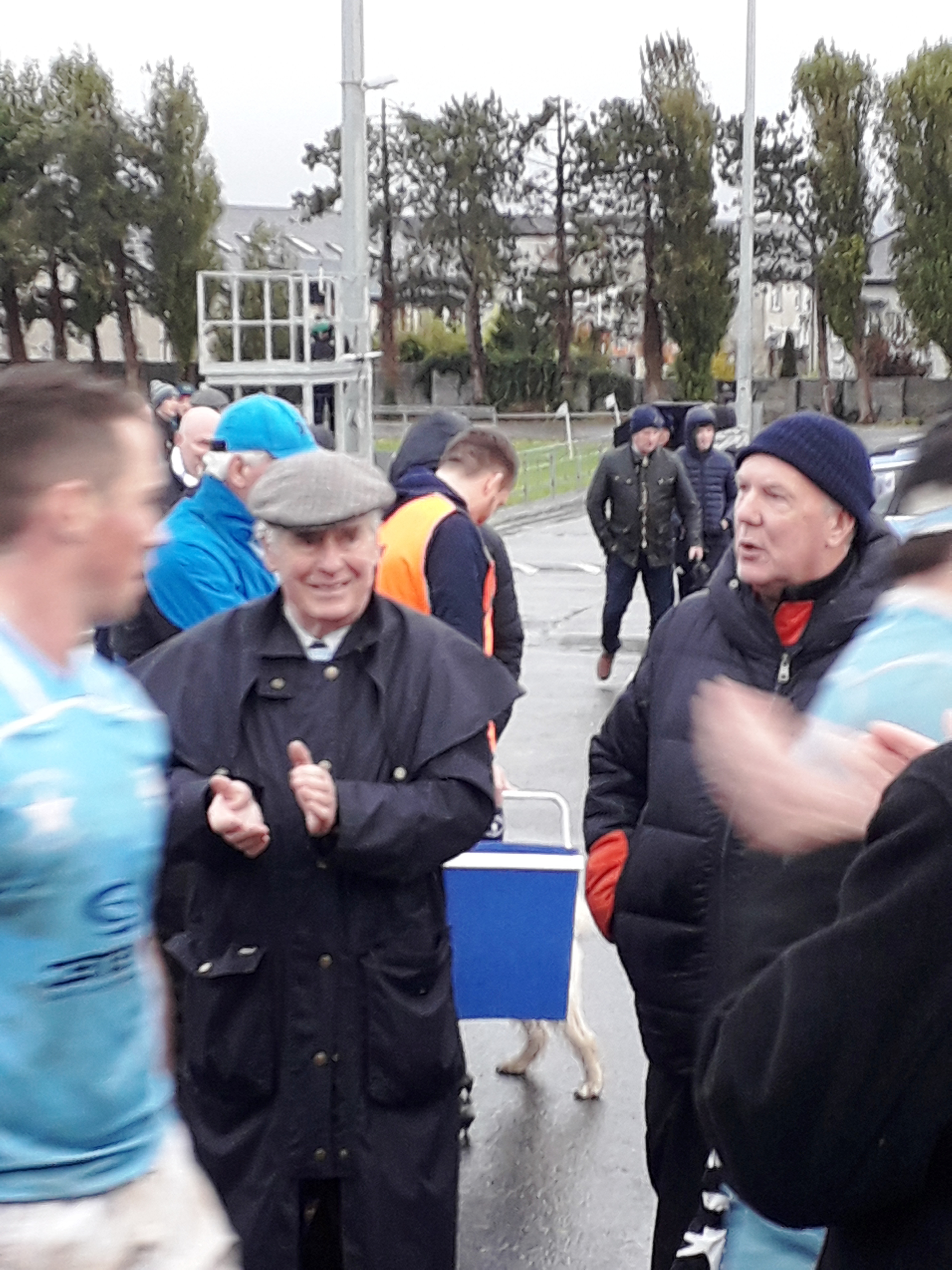 (Garryowen stalwart Steve McDonagh 'claps in' the victorious GFC side on Saturday)
TODAY we introduce THE BIG MATCH, a new weekly Monday morning report on the AIL/Junior game of our choice. This week it is . . . Garryowen FC v Ballynahinch
By Aidan Corr
In Dooradoyle
AIL1A, Garryowen 25, Ballynahinch 5
THE south city venue was only for the brave and dedicated few on Saturday. It was no place to be if you hadn't got the anti-flu injection and soon after I took up position on the scoreboard terracing I realised it was the wrong decision. I viewed the rest of this game sheltering from the bitter wind and the merciless rain within the shadow of a sturdy Leyland Cyprus, peering behind the goalposts at the Pavilion end.
The difficult conditions ensured a high level of errors from both sides but overall, Garryowen fully deserved their bonus point victory. It took 27 minutes before the scoreboard manager got into action, home full-back Jamie Heuston diving over and Ben Healy converting. It was difficult to decide what team had wind advantage and with 'holding onto the ball' the preferred option by both sides the game developed into a forwards battle between the two well-nourished packs. The impressive Ben Healy added a penalty that gave GFC a 10-0 advantage at the break but home fans were not convinced that this scoreline would see them safely through.
The threatened revival by the visitors did not materialise and after withstanding a series of spirited attacks by Ballynahinch, Garryowen got a footing at the other end of the field and were rewarded when Rhys Tucker touched down. A clever cross kick from Healy sent Bryan Fitzgerald in for try number three for the light blues and with the home pack ruling the roost up front, the bonus point was secured when right wing Paul Clancy dotted down eight minutes from time. Full marks to Ballynahinch who showed great club pride to create a well-taken consolation try before the finish, Ryan Wilson getting over after numerous phases of possession.
Overall this was an impressive display by Garryowen. Their defence will have pleased forwards coach John Staunton, they had pace behind the scrum and their back-row of Johnny Keane, Jack Daly and Tim Ferguson was outstanding. The experienced Healy and Neil Cronin also made a big difference and head coach Conan Doyle will be hoping that Munster will make these key players available more often for AIL duties over the coming weeks..
Maybe it's my personal family connection with the club that goes back to its foundation, but it is always pleasant to visit Dooradoyle. On Saturday it was good to meet Tony O'Shea, probably GFC's most committed clubman, whose courtesy and warm welcome makes any visit worthwhile . On the basis of Saturday's performance there is a hint that if the side can remain unbeaten between now and Christmas, they could again nick one of the play-off places. Much will depend on how they can man manage their squad with the unpredictability of more senior call-ups always a hovering menace.
Garryowen: Jamie Heuston; Paul Clancy, Bryan Fitzgerald, Dave McCarthy, Tommy O'Hora; Ben Healy, Neil Cronin; Conor Fitzgerald, Rhys Tucker, Corrie Barrett; Sean O'Connor, Kevin Seymour, capt.); Jonathan Keane, Jack Daly, Tim Ferguson. Replacements, 16. Anson Thai, 17. Jack Mullany, 18. Sean Rennison, 19. Jack Stafford, 20. Jamin Hoffman.
Ballynahinch: 1. Kyle McCall, 2. Zac McCall, 3. Jonny Blair, 4. James Simpson, 5. John Donnan (Capt.), 6. Jack Regan,7. Marcus Rea, 8. Conal Boomer, 9. Rhys O'Donnell, 10. Sean O'Hagan, 11. George Pringle, 12. Ryan Wilson, 13. Hayden Hyde, 14. Aaron Cairns, 15. Ross Adair. Replacements, 16. Tom Stewart, 17. Connor Piper, 18. Aaron Hall, 19. Paddy Wright, 20. Gregg Hutley.
Referee, George Clancy.