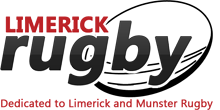 The 'Clueless Munster' tag hits a nerve locally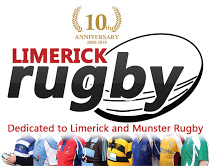 By Aidan Corr
ONE of my prized possessions is a 1,200 page English Dictionary which my father used to good effect during his lifetime as a Master Printer with Frank Corr and Sons, The Crescent, Limerick. It provides an accurate assessment of every word in the English language so, it was from this tome that I discovered that the correct meaning of the word 'clueless' was 'without trace.' More modern dictionaries would describe the word as 'not having a clue' and this latter meaning would, I expect, have been the intention of this week-end's Sunday Independent when they described Saturday's Munster performance against Leinster.
By now players will have been informed if they will be part of the Ireland squad for the upcoming games in successive Saturday's against Wales and France. Many of those selected may be from the Munster and Leinster camps and head coach Andy Farrell, seated in the stand in Thomond Park on Saturday, would have made his mind up on the squad selection before he bedded down that night.
My wife has a fair interest in rugby and would probably name the bulk of the certainties, but we want to see new blood in the Irish squad, players like Gavin Coombes and Craig Casey. Leinster's Hugo Keenan is getting rave reviews and looks a certainty and Ross Byrne ensured his inclusion with an impressive display when he replaced Jonathan Sexton on Saturday. There is not much Andy Farrell can do. He has to choose from the four provinces and it appears that the ridiculous decision to rule out the inclusion of top class Irish players plying their rugby trade abroad like Simon Zebo and Donnacha Ryan will continue during his reign.
Oh yes, where was I? Ah, the word 'clueless.' The full headline in the Indo read: 'Clueless Munster lack the guile to unlock old rivals.' I had to read it a couple of times to try and understand it. The Munster and Leinster game provided terrific entertainment and was enjoyed by a massive tv audience. It was hard fought by two sides who had only winning on their agenda and who fought for victory right up to the final whistle. It warmed the hearts of tv rugby fans on a freezing January night but to describe one team as 'clueless' was hardly flattering.
For those who did not see the piece, the final paragraph read: "The pressure is back on Johann Graan as his one-dimensional side have no idea how to beat Leinster, even when the game is there for the taking. Maybe the weakest link is in the coaches' box.' Ouch!!