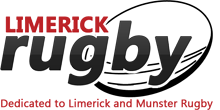 Thomond and Bruff advance in cup: Newcastle drop league points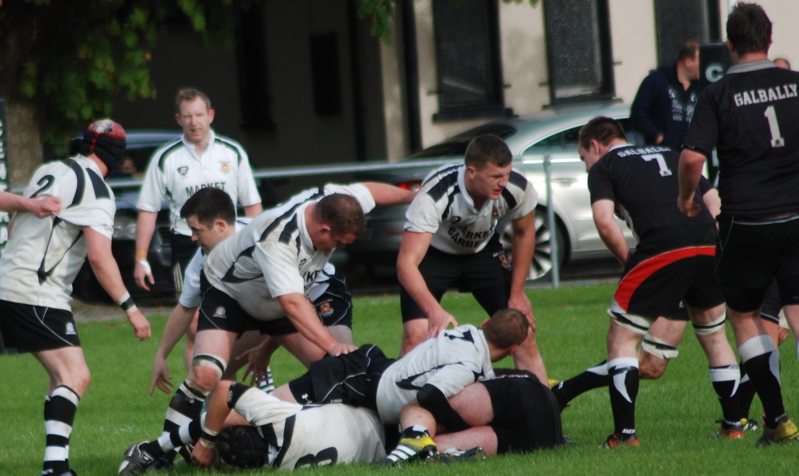 By Aidan Corr
FOUR local clubs were in junior rugby action over the week-end with St Mary's going down away to MJL1 leaders Clonmel on Saturday and today's fixtures resulting in a draw between Kilfeacle and Newcastle West (pictured) in the league and wins for Bruff and Thomond in the Munster Junior Cup.
Here are the details to hand:
MJL1, Clonmel 35, St Mary's 12: With the teams level at the break 12-12, St Mary's were hopeful that they could take something from this league fixture. With 55 minutes played, they were still very much in the game at 17-12 but the Saints lost their way in the final quarter and were well beaten at the finish.
Eoin O'Byrne and Darragh Fitzgerald scored tries in that opening 40 minutes for the Limerick side while Alan Kiely converted one of the touchdowns.
Without the injured Matt Hickey and Sean Lyons, and their skipper Robin Gallagher also unavailable, St Mary's have struggled this season and will have to scrape some league points soon if they are to avoid relegation. They are hopeful that Robin Gallagher will be back soon and the recent signing of promising hooker Shane Ryan and back-row Karl Clifford, a grandson of Young Munster legend Tom Clifford, has also given them hope.
Next week-end's home game against Bandon will be crucial.
Kilfeacle 8, Newcastle West 8: This was a real hum-dinger of a local derby with the outcome hanging in the balance right up to the final whistle. James Kelly scored a first half try for Declan Edward's side and a penalty from Sean Herlihy gave NCW a narrow 5-8 half time lead. Kilfeacle levelled it in the second period but Newcastle were left to regret missing four attempts at the posts, the last one in the dying minutes after Sean Herlihy had retired injured.
Bank of Ireland Munster Junior Cup, Thomond 22, Ennis 17: The winning score came late in the game after both sides had served up a thriller in Liam Fitzgerald Park today. It was 17-17 going into the final minutes when Stephen Hayes got over to put the royal blues into the next round. Cian Hichy notched a brace of tries while Dean O'Brien also touched down for Thomond who had a player red carded in the 38th minute.
Bruff 44, Killorglin 19: Bruff cruised into the next round of the Junior Cup with this impressive win over their Kerry visitors. They led 22-0 at half time, a Dave O'Grady penalty and a try setting them on their way at the early stages and Mike Cooke, Brian O'Connell, Gary Boyce, Joe Barry, Graham Whelan and Tadhg Ledding all touching down to the delight of the Kilballyowen faithful.
Bruff will now meet Cashel in the next round, at home, on January 27.
Bruff: Graham Whelan; Gavin Reidy, Mark O'Connell, Robert Finn, Brian O'Connell; David O'Grady, Tommy Carroll; Brendan Keogh, Robert Coates, Eamonn Cooke; Joe Barry, Kevin Treacy; Daniel Gleeson, Gary Boyce, Mike Cooke. Replacements, Michael Donovan, Shane Breen, Mike McCarthy, Tadhg Leddin.