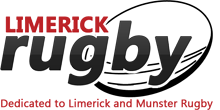 Three more local sides advance to next round of Transfield Cup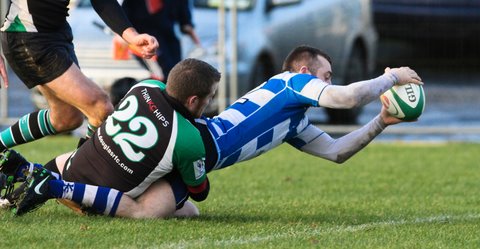 By Aidan Corr
FOUR Transfield Cup games down for decision this Sunday produced wins for Limerick sides Newcastle West, Richmond and UL Bohemians. Played in the relative silence of almost empty venues, the weather made up for the lack of atmosphere and so far the return to action of local junior rugby has been successful.
Newcastle West 28, Abbeyfeale 7: The home side registered another victory over their close neighbours running in four tries in the process. The early stages were closely contested and although Newcastle West led 15-7 at half time the Abbeyfeale coaches would have been reasonably happy with their performance. The West scored two tries in that opening 40 minutes, James Corbett and Cian Tierney dotting down with Shane Airey accurate from the kicking tee with a conversion and penalty. It was a disappointing afternoon for Abbeyfeale who had their scores from Derry O'Connor who went over for a try which he also converted.
Abbeyfeale had good attacking spells as the second half got underway but they failed to add to their half-time tally. Newcastle West made sure of their ticket to the next round with further tries from Seam Murphy and Brian O'Sullivan while Shane Airey added a penalty.
Richmond 22, Scariff 8: They succeeded in getting through to the next round of the Transfield Cup today but Richmond's performance was below expectations. Scariff certainly put up a fighting performance and there were only seven points between the sides at the break. Richmond's first half tries came from Ger Barry and Brian Mullins and the 10-3 margin looked surmountable from a Scariff point of view. Richmond eased their fans' anxieties midway through the second half when a Jonathon O'Hanlon try and a second touchdown from Brian Mullins sealed the win. Wayne Murphy was accurate with a conversion attempt.
Old Crescent 17, UL Bohemians 38: With Bohs first team running up a sizable winning margin in Cork the previous day, the club's lower division side were also in scoring form when they disposed of the Old Crescent threat with some good running rugby. Jack Culligan got Bohs off to a good start with a try in the early minutes and they were 14-0 up five minutes later before Old Crescent got a score on the board with an unconverted try. A third Bohs try before the break pushed the lead to 5-19 before the break and after the re-start a Craig Irwin touchdown and further tries from Joe Murray, Colm Madden, Sean Cremin and a second from Jack Culligan put the result beyond the home side despite a few late scores.
The game between Ennis and St Mary's did not take place. St Mary's were hit by a double withdrawal on the morning of the game with two of their selected three front rows being unable to play, one with a temperature and the other failing to get a release from his former club. Speaking to this website a St Mary's RFC spokesman said that being forced to give a walk-over to Ennis had been very disappointing for the club, given that the game was also called off the previous week-end, but there was little they could do with the problem only coming to light on the morning of the match.
On Saturday last the Bank of Ireland Munster Senior Cup took centre stage and here are the reports to hand:
Kilfeacle 8, Shannon 28: Jack O'Donnell was in rare form as the Parish side marched on. A hat-trick of tries for the centre as well as a try from Will Leonard contributed to this victory with Ben Daly and John O'Sullivan adding the other points from the kicking tee. The first half was a close affair with the sides locked at 8-8 but once Shannon found their rhythm there was only going to be one outcome.
Old Crescent 28, Cashel 17: This was a very entertaining game between two sides who were prepared to run the ball at every opportunity. It was 20 minutes into the game before the scoreboard official had to register the first score, a well-taken try from Old Crescent's Cathal Monaghan converted by Ronan McKenna. A minute before the break Cashel showed how dangerous they could be when they scored a try at the other end but failed with the conversion. The sides went in with Crescent leading 7-5.
The second half was as closely contested as the first. Crescent added tries from Garry Fitzgerald and Jack O'Mahony while the kicking of out-half Ronan McKenna contributed to the scoreboard keeper's busier second 40 minutes.
Sunday's Well 16, UL Bohemians 45: This was a significant cup victory for Bohs who have hit the ground running since the return of action. Jamie McNamara got in for an early for the Limerick side, converted by Darragh O'Grady and things were looking good for them at the break when they led 11-17. Tries followed from Paul Clancy, a second touchdown by Jamie McNamara and a brace in quick succession near the end from Niall O'Shea to seal a victory that promises more good days ahead for the Red Robins.
The Transfield Cup and the McInerney Cup were also featured this Saturday. In the Transfield competition Thomond won a high-scoring encounter in Liam Fitzgerald Park, beating St Senan's 46-21. In the McInerney Cup St Senan's seconds went down to Garryowen 3rds on a scoreline of 10-25.