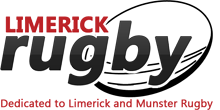 Tierney is confident of late light blue rally
EDDIE O'Sullivan was elsewhere last Saturday and missed out on Garryowen's best performance of the campaign, but there was no doubting head coach Tom Tierney's pride in his side's late rally.
"There were a lot of things that we were hoping to do in the first half that didn't come off, the penalty count was stacked against us so any hope that we had of getting a bit of continuity was stifled by the referee and by poor support play by ourselves, we have to admit.
"It was very hard to see how we could get two scores with 60 minutes on the clock and playing into the wind that we had out there, but we made a few changes and the boys responded splendidly."
The coach's few words to the guys after the game was that he acknowledged the tough season they have gone through so far and he encouraged them to build on this, their first win in eleven AIL games: "In the course of a career as a coach or as a player you get those seasons and you have to get through that challenge. We are in a fight now and it is just a case of fighting all the way from here in. Every match is going to be a cup final but the last 20 minutes today showed that we are not going to give up without a real battle."
Were there times in that second half when he thought another chance of a first victory would slip away: "There were three stages in this game. They went 9-0 up, the first try gave us the momentum and then when we got the second try the question was whether we were good enough to hold on for the victory. We kept our cool, we got good field position and to win and deny Ballynahinch a bonus point is massive. Our next game is against Young Munster, they will be raving hot favourites but we have something to fight for now and we'll be up for it. We all know the history of Garryowen and we are going to fight right to the end of the season to try and stay in this division."
Do you have the players to achieve that, I asked? "Obviously we have lost a lot of players since last season but we have some very good young players and this experience is going to benefit them. We are well capable of putting in another good performance against Young Munster. After that, it is one game at a time."
Then came the question that had to be asked. How has Eddie O'Sullivan fitted in as advisor to the coaching staff of Tom Tierney, Paul Neville and Paul Murphy?
"When things were going bad for us, from a personal point of view, it is very easy to keep doing the same things and getting the same results," said Tom Tierney. "My decision was that we needed something different. As a player I have seen it work to the benefit of the team and in fairness Eddie has come in, he has been down for a few sessions and he was at the Lansdowne match last week-end. The personal help he has been giving me and obviously the confidence that he has given to the players is very important. Getting a bonus point away to Lansdowne was huge for us. It was our first time in three years that we got something out of that fixture."
But what role, we asked, does the former Irish coach play at the Garryowen training camp?: "At the sessions Eddie comes in, goes through the training programme with me for that night and we make decisions about various aspects of it. So far he has been very helpful. It is only my third year in the job and having him at training is hugely beneficial to me. The players work well with him."