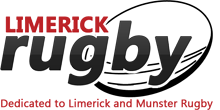 Trinity prove best tonight as Garryowen's AIL hopes fade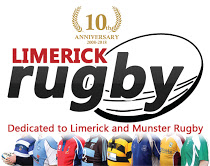 GARRYOWEN could have been hoping that UCD would do them a favour by beating Dublin University tonight but after a close encounter it was Trinity College who took the bragging rights with a six point victory in Belfield.
To-morrow night it will be 'sweaty time' in Tom Clifford Park with Young Munster and Shannon facing each other in a crucial 1A derby. Both sides need points if they are to ease away from the dreaded drop and this is going to be a real cracker of a local derby. Shannon are level with Terenure on 27 points after being deducted a point last week. They are two points behind Young Munster and a win tomorrow night has seldom been more important for the Parish boys.
On Saturday, Garryowen are at home to Lansdowne but after tonight's result, it appears that the light blues' chance of a top four place is diminishing. They finish their campaign the following week with a visit to Dublin University while Young Munster will travel to play Terenure who are also fighting for survival.
In division 2A Cashel will host Old Crescent and UL Bohemian are at home to Galwegians. In 2C, Bruff are hoping for a winning finish and a top four place and they make the long trip north to take on City of Derry. Much attention will be on Liam Fitzgerald Park where Thomond meet Bangor. It is going to be tense as Bangor and Tullamore are in joint second last on 26 points with Thomond bottom on 18. It's a 'must-win' game for the royal blues who travel to play Seapoint in their final game the following week.
Tonight's result from the Colours Match and latest League Table:
All Ireland League Division 1A
Belfield: U.C.D. 12, Dublin University 18
Scorers: U.C.D.: Pen: Conall Doherty (4) ;
Dublin University: Tries: Rob Russell, Dan Sheehan; Pen: James Fennelly (2); Con: James Fennelly.
U.C.D.: 1. Emmet Burns, 2. Richie Bergin, 3. Liam Hyland, 4. Emmet Mc Mahon, 5.Tom Treacy, 6. Cian Prendergast, 7. Alex Penny (Capt.), 8. Jonny Guy, 9. Nick Mc Carthy, 10. Matt Gilsenan, 11. Andy Marks, 12. Paul Kiernan, 13.David Ryan, 14. Ross Deegan, 15. Conall Doherty SUBS: 16. Sean Molony, 17. Sam Griffin, 18. Evin Coyle, 19.Stephen Mc Veigh, 20. Brian Cawley, 21. Nick Peters, 22. Jack Ringrose
Dublin University: 1. Guiseppi Coyne, 2. Dan Sheehan, 3. Dylan Doyle, 4. Reuben Pim, 5. Cian O'Dwyer, 6. Jonathan McKeown, 7. Max Kearney, 8. Niall O'Riordan, 9. Rowan Osborne, 10. Michael O'Kennedy, 11. Ronan Quinn, 12. Philip Murphy, 13. James Hickey, 14. Rob Russell, 15. Colm Hogan (Capt.), SUBS: 16. Joe Horan, 17. Bart Vermeulen, 18. Arthur Greene, 19. Patrick Nulty, 20. Conor Lowndes, 21. James Fennelly, 22. Luis Faria.
Current League Table Positions
All Ireland League Division 1A
P W D L F A Bon Pts
1. Cork Constitution 16 13 0 3 424 231 11 63
2. Clontarf 16 12 0 4 391 271 8 56
3. Lansdowne 16 11 0 5 472 338 11 55
4. Dublin University 17 10 1 6 393 380 9 51
5. Garryowen 16 9 0 7 304 339 5 41
6. U.C.D. 17 5 2 10 356 435 10 34
7. U.C.C. 16 5 0 11 340 390 11 31
8. Young Munster 16 4 1 11 293 368 11 29
9. Shannon 16 5 0 11 290 390 8 27
10. Terenure College 16 5 0 11 289 410 7 27
* Shannon deducted 1 point for breach of IRFU Regulation 6