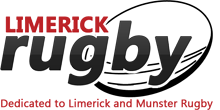 UL Bohemian go six points clear in Energia Women's All Ireland League

By Aidan Corr
ANOTHER big win for UL Bohemian this week-end as they continue their drive for Energia Women's All-Ireland League glory. The Limerick side made their long journey north worthwhile with a bonus point 17-46 victory over Cooke. It was close enough in the opening half with the home side getting an unconverted try and Bohs leading by 22-5 at the break. The second half saw Cooke add two tries and a conversion but the visitors run riot and their overall total of eight tries and three conversions emphasised the difference  between these two sides.
With a game in hand UL Bohemian are now six points clear of second placed Railway Union and on current form it is going to take a sudden loss of form by the Plassey side to deprive them of top spot at the end of the campaign. Scorers for UL Bohs were, tries from Stephanie Nunan, Niamh Kavanagh, Niamh O'Neill , Edel Murphy, Chloe Pearse (2), Claire Bennett and Lily Brady while Edel Murphy added three conversions. Helen McGhee scored Cooke's first half try and another in the second half with Beth Cregan also dotting down. Amanda Morton was accurate with one conversion attempt.
In the other game played this week-end in this competition Blackrock went into third place thanks to a 3-12 victory over Old Belvedere. Jemma Jackson kicked the three points for the home side while 'Rock's' scores came from tries by Maeve Og O'Leary and Orla Molloy and a conversion from Lisa Mullen. It was 3-7 to Blackrock at the break with that second half score deciding the outcome.
Results, Energia Women's All Ireland League
Shawsbridge: Cooke 17, UL Bohemian 46
Cooke: 15 Teah Maguire, 14 Claire Johnston, 13 Kelly McCormill, 12 Leah McGoldrick, 11 Caitlin Fisher, 10 Amanda Morton, 9 Hannah Kilgore, 1 Llse Van Staden, 2 Beth Cregan, 3 Aishling O'Connell, 4 Naomi McCullagh, 5 Helen McGhee, 6 Llaura Cairns, 7 Lesley Megarity, 8 Katie Hetherington Replacements: 16 Breana Kaio Te Whetu, 17 Alanagh Chipperfield, 18 Sorcha Mac Laimhin, 19 lLuren Pedlow, 20 Katharine Tougher, 21 Sapphire Dudley
UL Bohemian: 15 Erin Coll, 14 Niamh O'Niell, 13 Stephanie Nunan, 12 Niamh Kavanagh, 11 Aoife Bowman, 10 Laura O'Mahony, 9 Helen McDermott, 1 Chloe Pearse, 2 Orla Curtin, 3 Fiona Reidy, 4 Clodagh O'Halloran, 5 Ciara O'Halloran, 6 Emma Doolan, 7 Edel Murphy, 8 Sarah Quin Replacements: 16 Laura Delaney, 17 Sarah O'Gorman, 18 Aoife O'Sullivan, 19 Lily Brady, 20 Sarah Garrett, 21 Claire Bennett
Ollie Campbell Park:  Old Belvedere 3, Blackrock 12
Old Belvedere: 15 Aine Donnelly, 14 Fiona Tuite, 13 Elise O' ByrneWhite, 12 Allison Miller, 11 Grace Miller, 10 Jemma Jackson, 9 Aoife Byrne, 1 Tara Levine, 2 Melissa Hayden, 3 Jessica Spain, 4 Pamela Belrose, 5 Jan Carroll, 6 Emma Lackey, 7 Franziska Klappoth, 8 Alannah Rogers Replacements: 16 Jennie Finlay, 17 Dawn Keegan, 18 Christina Furlong, 19 Isabel Ruiz Hernandez, 20 Ana Viada Aldecoa, 21 Roisin O'Donnell, 22 Kate Ballance
Blackrock:15 Orla Molloy, 14 Aisling Brosnan, 13 Ciara Scanlan, 12 Alison Coleman,  11 Natasja Behan, 10 Lisa Mullen,  9 Aoibhean Reilly,  1  Christina Haney,  2 AnnMarie Rooney,  3 Caoimhe Molloy,  4 Mairead Holohan,  5 Anna Potterton, 6  Emma Hooban, 7 Maeve Og O'Leary,  8 Hannah O'Connor, Replacements:  16 Riana Roche, 17 Geena Behan, 18 Tess Meade,  19 Aoife Browne,  20 Jenni Burke,  21 Laura Delaney, 22 Mona Fehily
Current League Table Positions
P W D L F A Bon Pts
1. U.L.Bohemians 11 11 0 0 424 134 10 54
2. Railway Union 12 9 0 3 438 154 12 48
3. Blackrock College 12 7 0 5 291 202 6 34
4. Old Belvedere 12 7 0 5 275 165 5 33
5. Suttonians 10 4 0 6 170 283 2 18
6. Cooke 11 3 0 8 136 331 2 15
7. Galwegians 11 3 0 8 155 355 2 12
8. Malone 11 1 0 10 126 391 3 7
** Galwegians conceded a game to Cooke