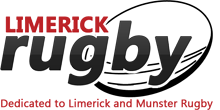 Victories for Newcastle West and Galbally in Clubs Challenge Cup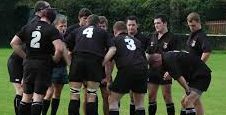 THERE were two postponements involving Limerick teams today. In the Munster Junior Clubs Challenge Cup the meeting of Abbeyfeale and St Senan's did not take place while the game between St Mary's and Killorglin in the Munster Junior Clubs Challenge Shield was called off by the Kerry club early this morning as they could not field sufficient players to fulfil the fixture. St Mary's will play the winners of Fethard and Fermoy in the next round.
In the games that did take place Galbally had a good win over Waterpark and Newcastle West defeated Thomond, both of these games in the Munster Junior Clubs Challenge Cup.
Here are the reports to hand:
MJC Challenge Cup:
Galbally 20, Waterpark 7: The home club will be happy with this performance and it augurs well for the coming season. They ran in four tries to Waterpark's single touchdown and over the 80 minutes they fully deserved their victory. Scorers for Galbally were Pat O'Donoghue, John Kearns, Brendan Childes and Paddy O'Donovan but the fact that they were off target from kicking tee and failed with four conversion attempts will surely not have gone unnoticed by their coaching staff!
Thomond 10, Newcastle West 20: Recent meetings between these two clubs have been closely contested ones and today's clash in Liam Fitzgerald Park lived up to expectations. Thomond lost key player Darragh O'Neill to a red card early in the game and at one stage the Blues were reduced to 13 players. Despite that they put up a courageous display. Adam Guerin gave the home side a good start when he was accurate from an early penalty but Newcastle West responded when Darragh Fox got over for a try that put them 3-5 ahead. A penalty from Charlie O'Doherty saw the county side a lead of 3-8 at the break.
Newcastle had the better of the second moiety and tries from Dave Foley and Alex O'Halloran and a conversion by Charlie O'Doherty sent them safely into the next round of this competition. Close to the finish Thomond's Richie Ryan scored a try and Adam Guerin kicked the conversion but it was too little too late for the city side.
On Saturday night Richmond travelled to Bandon on where they took on the local side in the Munster Junior Clubs Challenge Cup. They put up a good show against their more fancied opponents and the 24-12 result ensured that the outcome of this game was open right up to the final minutes.
Bandon took the lead early in the game when they scored a converted try. It was tight after that with Richmond well in the game. They were rewarded on 35 minutes when Darragh Joyce got in for a well-taken try to leave just two points between the sides at half time with a scoreline of 7-5.
Early in the second half Bandon added a converted try to their tally and when they once again breached the Richmond defence for their third try, it looked as if the Limerick side were in for a sizeable defeat. Richmond, however, fought back with Eoin Hanley going over for a try converted by Jack O'Hanlon to reduce the deficit to 24-12. They then coughed up possession on the opposing line and even though they went out of this competition on Saturday night they will certainly be encouraged by this performance.