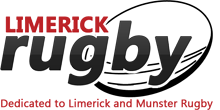 Will Joe Schmidt ring the changes for the Scottish game?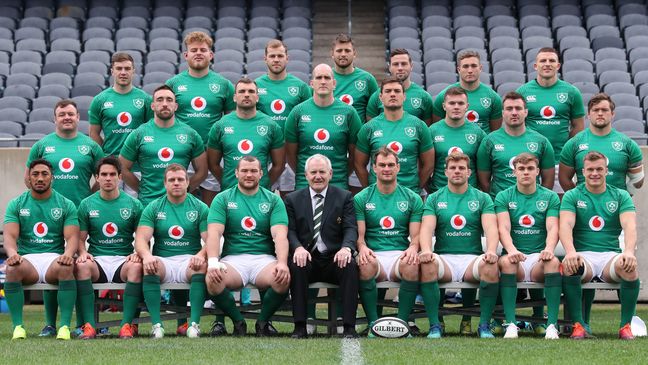 By Frank Quinn
THE Aviva Stadium was a testing place to be in last Saturday for Irish fans. The side had been talked-up since last season's grand slam, the summer tour, then the win over the All Blacks and a few other wins in the 'Novembers' but it all came apart during an agonising second half against a bullish England side.
It's not a bad start when you are down 7-3 after ten minutes and then lead 10-7 after Healy's try on 24 minutes. But after that we let it slip a little to be 17-10 in arrears at half time.
After the break we improved to 17-13 with a Sexton penalty on 54 minutes and there it stopped dead. It was our last score in the middle of the third quarter until the eightieth minute and Cooney's try. England scored 15 points, including two tries in the second half, to our ten. There was a short period (of minutes) before Henry Slade's try on 65 minutes when we looked like we might just get back into the game against the run of play, but it passed us by.
From 57 minutes we brought in our replacements without a visible improvement. Our star players from our previous games, particularly against New Zealand in November, did not perform to their high standard, mainly because they were not allowed any space due in part to the physicality of England. The visitors' enthusiasm for the job, their backing of each other in different circumstances and their overall hunger contributed magnificently. We were found out, we were caught up thinking we are the number two team in the world and this was a serious eye-opener. Our grand slam winners were unceremoniously bullied!
Schmidt made reference to that but we have played physical sides before and won. Maybe the he European Cup campaigns were a factor, but one could also argue that there should be an advantage when a squad of smiling pool qualifiers gather together after those Heineken successes.
They had a week's warm weather training in Portugal and then a week in Carton House and the coaches must know who is "with it "in training and who is hiding! And make the appropriate call. It was the same for all the players from the 6N countries taking part last weekend. Only coach Joe Schmidt can answer those questions and explain where we went wrong. He had just witnessed his worst defeat in the 6N and conceding the bonus point added to his frustration.
Joe is a methodical man so we need not expect wholesale French-style changes. He is hurting this time so he may surprise us when he names the starting fifteen for Murrayfield. He does need to learn to rotate the squad in preparation for the pools section of the RWC and now would be a good time. Traditionally it was a case of "who else do we have?" or "they cannot be as bad again!" But those days are gone now and he has a big squad of up to fifty players to choose from. This time the Irish team for Scotland comes with a health warning: shape up!
We do need a regular full back, so if Rob Kearney is not available then Larmour, Conway or Will Addison should fill in.
On the wings, with Earls doubtful, Larmour and Stockdale to start with Andrew Conway the form-player. In the centre Robbie Henshaw and Garry Ringrose could get the nod while Aki might be the backs replacement to cover three positions.
Schmidt is very unlikely to change the golden duo of Conor Murray and Sexton in the half backs. (Carbery and try scorer Cooney, in 4 minutes lay in waiting).
He does have options in the front row. Will he give Limerickman Sean Cronin a start as hooker ahead of his captain Rory Best? That would be a major decision, flanked by Dave Kilcoyne and Tadhg Furlong.
The second row is problematic as two of the original squad are injured, Beirne and Henderson, so if Toner is injured he may have to improvise to partner James Ryan who was way off his usual pace against England. Quinn Roux was in the replacements for the England game and replaced Toner and should hold his place. Schmidt needs another new squad contender as a replacement for this position.
As for the back row, they were the most suspect of the 'marked absents' in the England game. The highest rated back row player in the game for us was Josh van der Flier and Peter O'Mahony is a possible captain in the absence of Best. If there is a brave re-shuffle CJ Stander may be the fall guy from the back row with a recognised number eight Jack Conan replacing him if fit. That leaves Sean O'Brien in the replacements again for the Scottish game.
Joe Schmidt said that the 6N can be won even if losing the first game, so he needs to prove his theory. I think this is good rotation of players for round two, with a break of three weeks from now to regroup for round three. There are four games to go, including two break weeks, the away game in Rome against luckless Italy, home to France and the finale in Cardiff on the 16th March against first round winners Wales who defeated France. Scotland and England are both on five points after round one and Wales four.