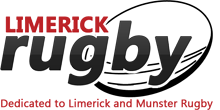 Young Munster's new Australian coach arrives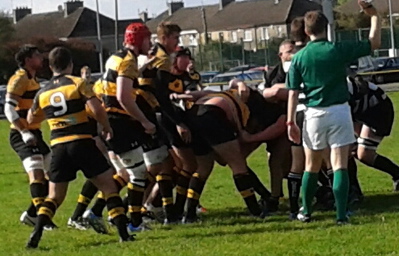 PRESIDENT of Young Munster RFC, Tony Cusack, performed one of his first official duties today when he welcomed the club's new coach, Anthony Mathison, when he arrived on a mid-day flight from London.
The former Queensland Reds prop has joined the black and ambers on a one-year contract and is expected to go straight into his new job during the coming week when he takes his first session with the squad in Tom Clifford Park.
34-year-old Mathison, who was forced to retire from playing rugby in 2012 due to a back injury, comes with an impressive cv and was recommended to his new club by a number of experienced rugby-ite such as Paul Warwick and former Young Munster and Munster scrum-half Mike Prendergast.
The new coach will take charge of Young Munster at a time of change. They have a lost a few of their exciting young stars with under 20s players Alan Fitzgerald and Aaron Dunne joining Shannon where they will link up with another ex-'Munters' player, hooker Luke O'Halloran. Utility back Kolio Hifo has returned to the southern hemisphere.
Experienced out-half Willie Staunton could also be on his way out of Greenfields. He has been linked to Old Belvedere but while the transfer papers have been signed, there could yet be an issue with his departure. Should Staunton leave the club, it is expected that Darragh Lyons will take over the first teams' number ten shirt for the coming campaign.
On the plus side, Ger Bourke and Darragh O'Neill (both of Thomond) have returned while Eoin Cross (from UL Bohemian) and Mark Doyle (from Nenagh Ormond) are also back in the Greenfields fold.