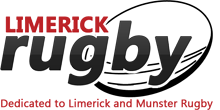 Heineken Cup
THE former Welsh coach has taken a chance by naming those more familiar to him for Saturday's second test against the...

(Pictured, local referee John Lacey) THERE was good news for two Limerick referees yesterday. George Clancy will be assistant referee for...
THE atmospheric Stade Vélodome in Marseille looks set for a 40,000 plus attendance for the Heineken Cup...