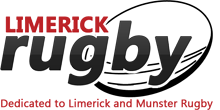 Rugby News
Energia Alli-Ireland League. 1A: Lansdowne 10, Young Munster 15: COULD this be Young Munster's year? Well, if winning difficult fixtures in...

By Aidan CorrRICHMOND moved closer to taking the Munster Junior League Section A title today with a well-earned victory over Old...
AIL February 26, 2023WITH their comfortable win over Ballynahinch today in Tom Clifford Park, Young Munster march...