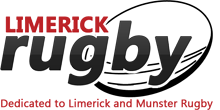 Rugby
By Aidan Corr THIS coming week-end is regarded as a restful one for junior rugby teams in the province but there...

(Shannon on the attack against City of Armagh last Saturday in Thomond Park. Pic. DERMOT LYNCH) By Aidan Corr I WAS...
By TIM MULCAHY MJL1: Clonakilty 20, Newcastle West 21 'WILL I travel that far?' is often the...