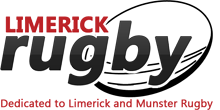 Six Nations
By Frank Quinn ESPECIALLY for the rugby nerds, our Dublin correspondent Frank Quinn has put together these Six Nations Grand Slam...

By Aidan Corr England 15, Ireland 24 HOW could you describe Ireland's grand slam winning performance today? Full of character, commitment,...
IN recognition of one of Ireland's most brilliant 6/5 Nations campaigns in the history of the competition,...