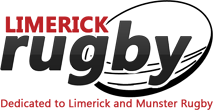 Six Nations
ENGLAND fullback Mike Brown has clinched the coveted RBS Player of the Championship award for the 2014 RBS 6 Nations, securing...

France 20 (tries: Dulin, Szarzewski; Machenaud 2 pens and 2 cons.; Ireland 22 (tries Sexton 2, Trimble; 2 penalties, 1 con...
ACCORDING to the England camp this morning they have made two changes to their squad from the...

HOPES are high that Paul O'Connell will be back in action this Thursday as Ireland increase their...

FORMER Munster and Shannon full-back/wing, John Lacey, will referee his first Six Nations game during the current...